The Kalmar Ottawa T2
A revolution of evolution in terminal tractor design and performance.
At TCI, we are always expanding so we can provide our customers with options that will enhance productivity and improve safety. As such, we are proud to be the only official dealer of the Kalmar Ottawa Terminal Tractor in the Phoenix area.

Our Ottawa 4×2 DOT/EPA Terminal Tractor is suitable for warehousing and distribution centers, light industrial, container and intermodal handling – with the certification to access public roads.
Whether clean or dirty, urban or remote, our off road T2 models are ready for the job.
The Kalmar Ottawa T2 Terminal Tractor in the 6×4 configuration is DOT/EPA certified as road-ready. It's perfect for distribution operations in dispersed warehouses, distribution centers and terminals.
Our Electric Terminal Tractors are clean, green and highly efficient. They produce less noise, fumes and emissions, making them safer and healthier for your drivers to operate.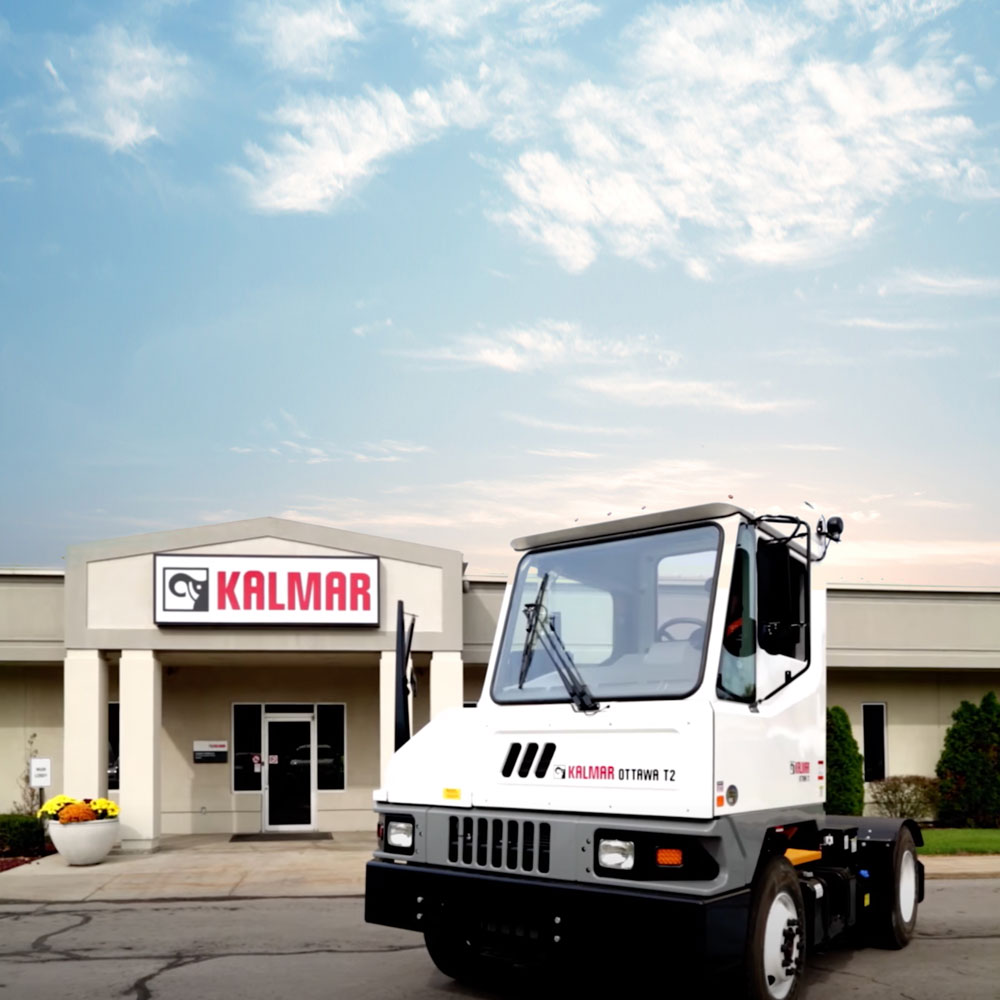 Kalmar Ottawa terminal tractors have been serving the warehousing industry since 1958, paving the way in providing moving solutions across North America. Recognized for their quality, reliability, and performance while incorporating the latest technology, these tractors also offer advanced safety and comfort for their operators. They simply have not been surpassed by any other offering on the market.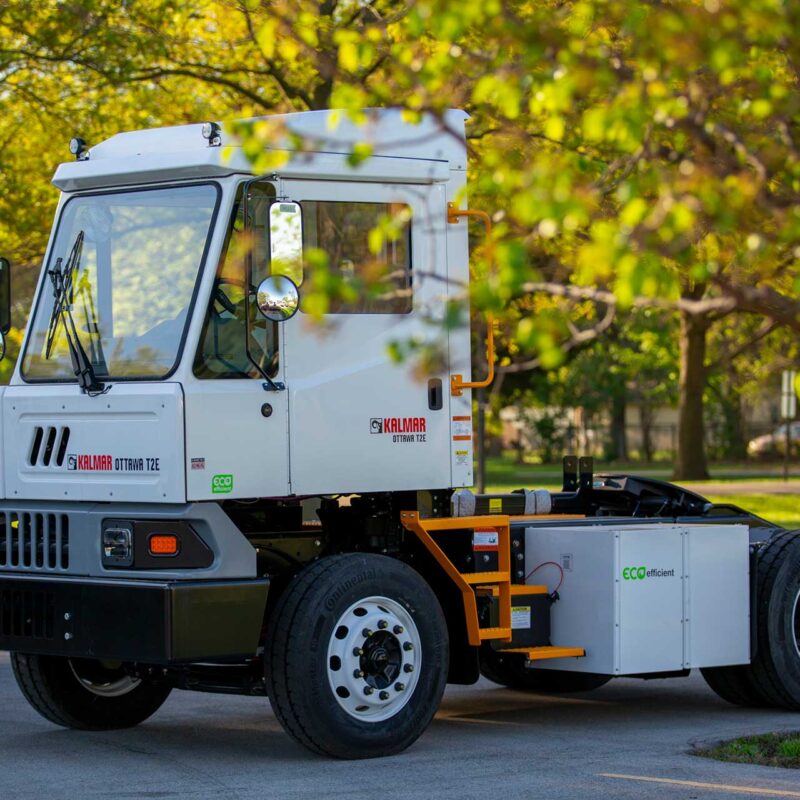 Technology driven, tested, human-centric design.
Think about it. A purpose-built tool with the right mix of human engineering and technologically sound design is always the better choice. That's the T2. We consulted with terminal tractor experts (our customers and industry leaders), applied advanced design processes, tested it, built in superior ergonomics, tested it again and, now, the revolution in terminal tractors begins.
Serviceability and ease of repair.
Productivity is made up of more than performance and ergonomics. Serviceability and maintenance have to be parts of the equation, too. The T2 has been redesigned to accommodate both—it's not only friendly from the driver's seat, it makes routine service easy and fast, most of it from ground level. And, overall, repairs have become easier, as well. Put it this way . . . your operators and technicians will be happier and more productive.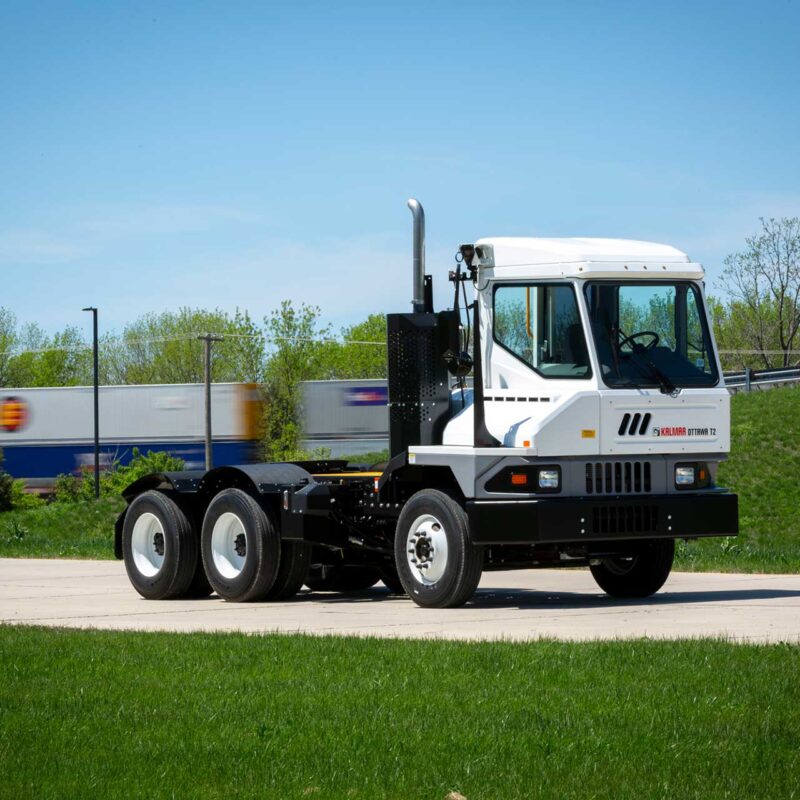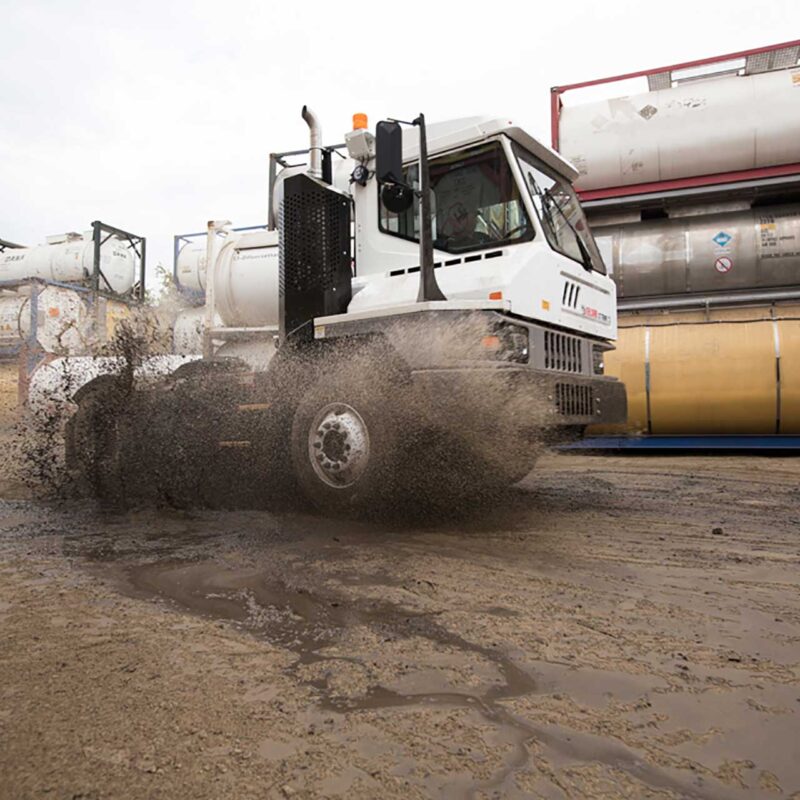 Less "fat," more efficient muscle.
As part of the redesign, our engineers evaluated every aspect of the human/machine interaction and found ways to trim the unproductive "fat" and make the T2 more efficient. There has to be a balance of power, functionality and performance to complement the ergonomics and serviceability. Chassis, powertrain, hydraulics, electrical, HVAC . . . all T2 systems come together to make it the new standard in terminal tractors.
It all adds up to more productivity and a better bottom line.
We created the T2 with clear focus on the end result—a terminal tractor redesigned and built to the needs of our customers. A more efficient, easier to operate and service, rocksolid, purpose built truck with a more productive operator environment. A "tool" that meets your business demands, delivers on a promise and makes sense for your profits.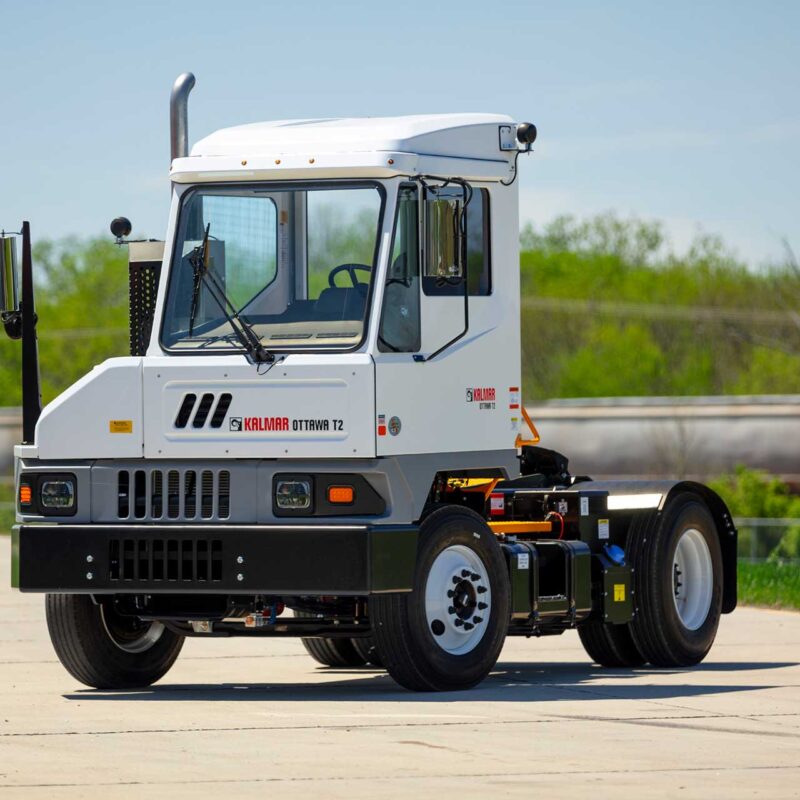 Leading the Industry
Innovation. Ergonomics. Serviceability. Performance. Productivity.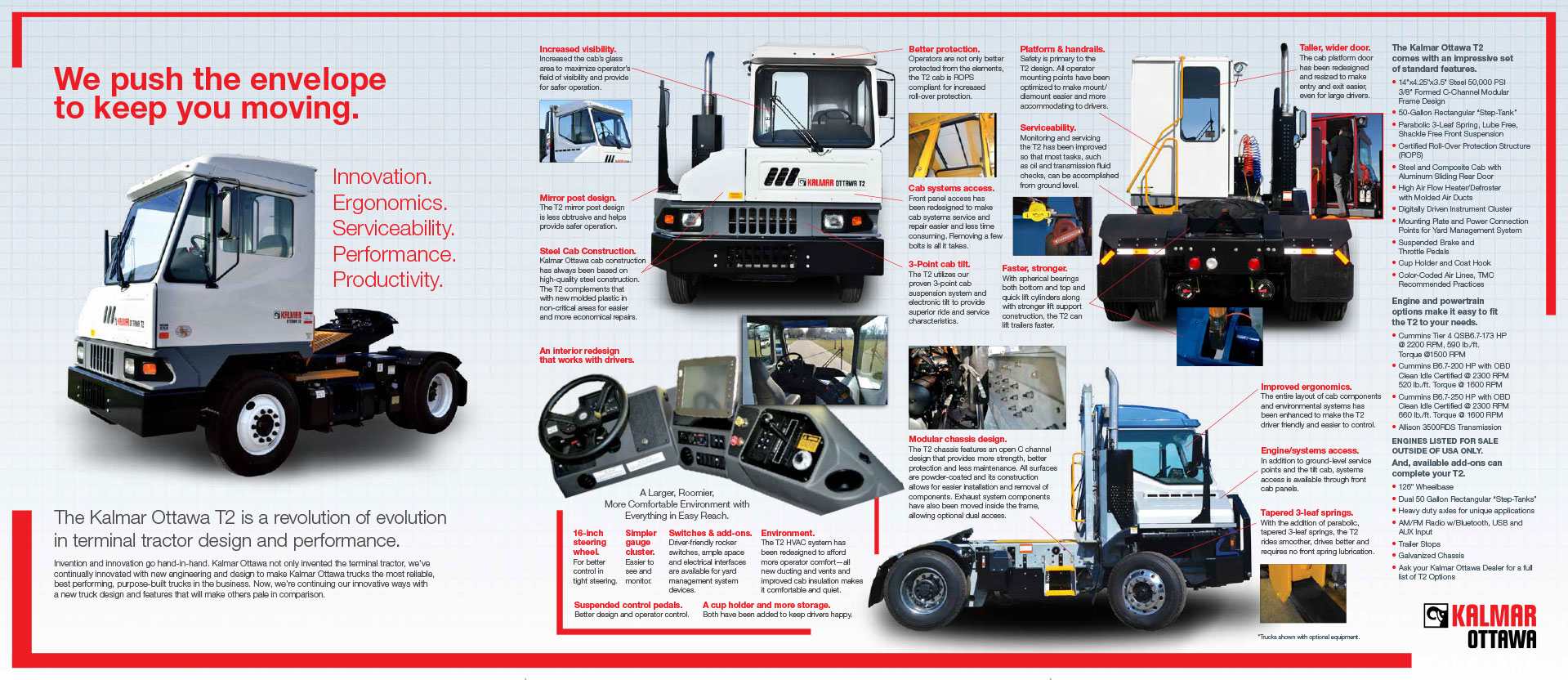 Contact Us
To learn more, call or email our Phoenix Kalmar Ottawa Sales Team
Call: Dan Morreale, New Ottawa Sales